Ok i've spent the last day reinstalling and patching a couple of times company of heros, gold edition.
Does the old version normall automaticaly load into this screen now, before you can even change resolution options etc....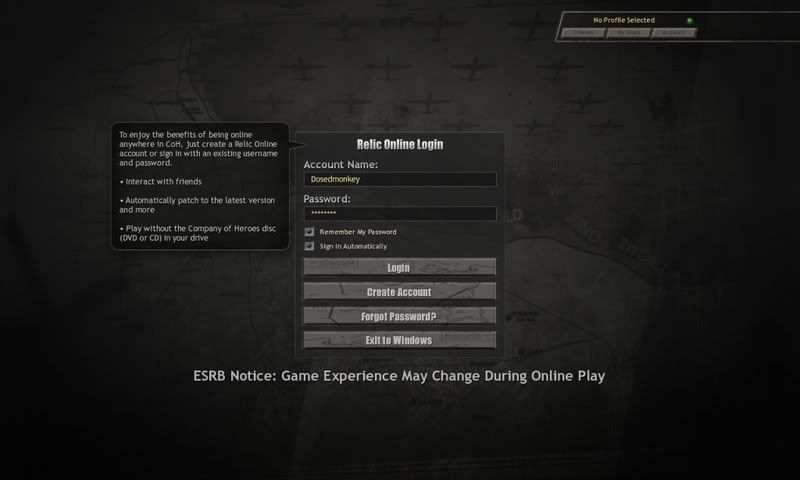 And any reason why when trying to register it would say my Product Key is invalid? Bearing in mind I uninstalled an old version of CoH with a different Product Key.
I ran regedit to see if the keys were wrong, and can only find one key, which is the expansion packs.
When i try registering, it puts the expansion packs key in and another random one, possibley my old games key, where can I change this, is it hidden on the reg edit?
Cheers.
Matt.